JTL Wawi verwendet im Standard Microsoft SQL Express als Datenbank. Hier lässt sich die Datenbank nur Script gesteuert automatisiert sichern. Einer meiner Bekannten hat mich auf SQLServerBooster hingewiesen und das er damit schon länger gute Erfahrungen gemacht hat.
Features:
hier ein kleiner Auszug aus der Featureliste:
Supports Relational Databases (RDB) and SQL Server Analysis Services (SSAS) databases z.B. Microsoft SQL Server® (all editions including Express), MySQL®, MariaDB®, PostgreSQL®, Oracle® and Firebird®
Compress (zip), 3 levels of compression, splits into multiple files, up to 95% compression
256-bit AES Encryption and Standard Encryption
Sends to z.B. FTP, Amazon®, Windows Azure®, Dropbox®, Google Drive®, Google Cloud Storage® or network folders. Proxy compatible
Schedules backup tasks (specific days or every "x" minutes)
Multiple instances and multiple-databases
Creates .bak files -full, differential and transaction log- or script files
Send email notifications
Backups log report
Run as a service
Der Entwickler Erik Véliz aus Guatemala bietet SQLServerBooster als Freeware an. Andere mir bekannte Freeware Tools haben in der Regel die Einschränkung lediglich 1 Datenbank zu sichern. Beispiele wären SQLBackupAndFTP, SQL Backup Master.
Vorbereitungen:
Für das speichern der Backupdateien verwende ich bei meinen Datenbankservern eine eigene Festplatte wenn ich keinen Zentralen Speicher zur Verfügung habe auf dem meine Backups abgelegt werden. Das vereinfacht das Monitoring und das Handling deutlich und sorgt dafür das im Fehlerfall nicht der Produktive Storage vollgeschrieben wird.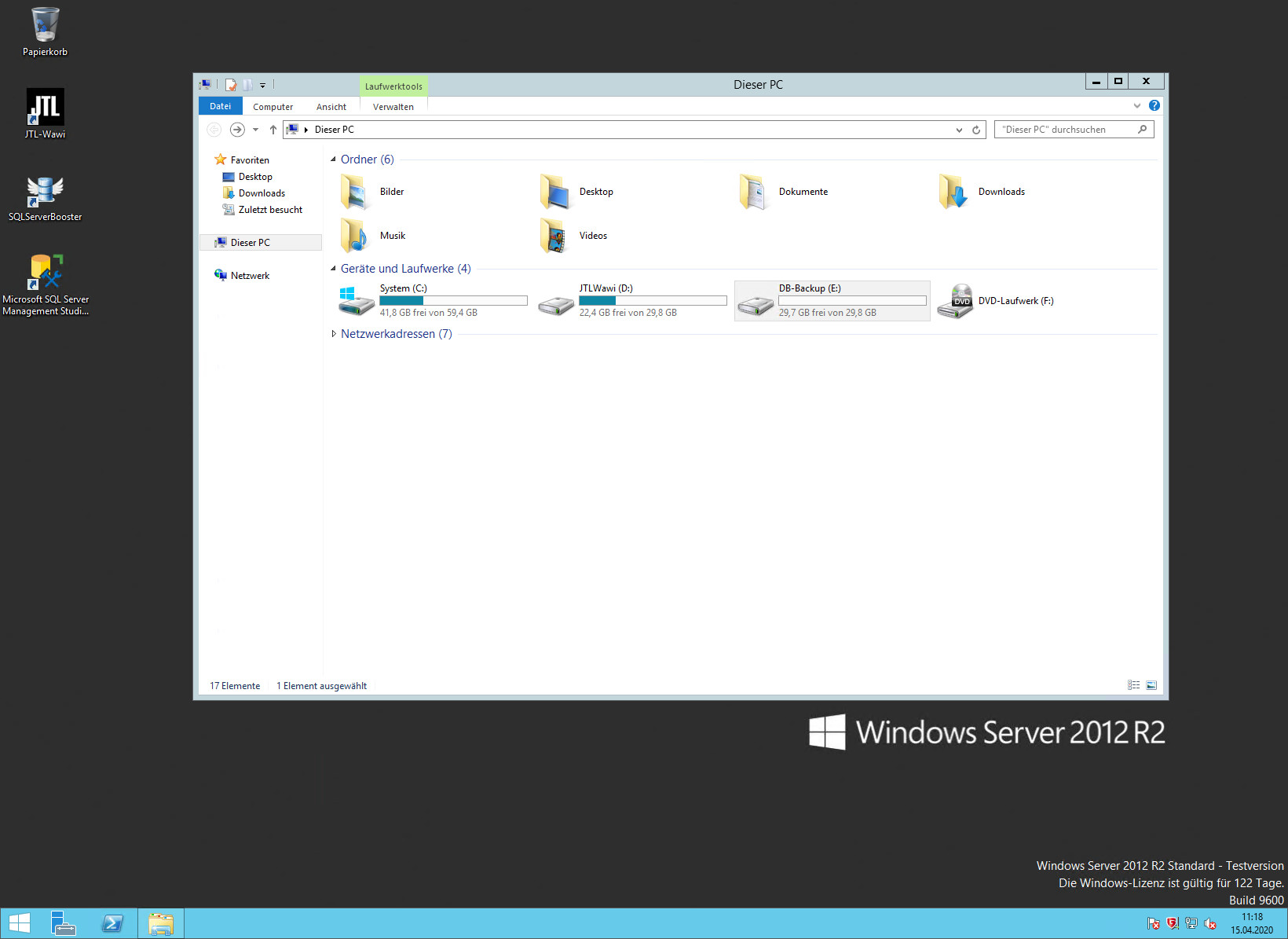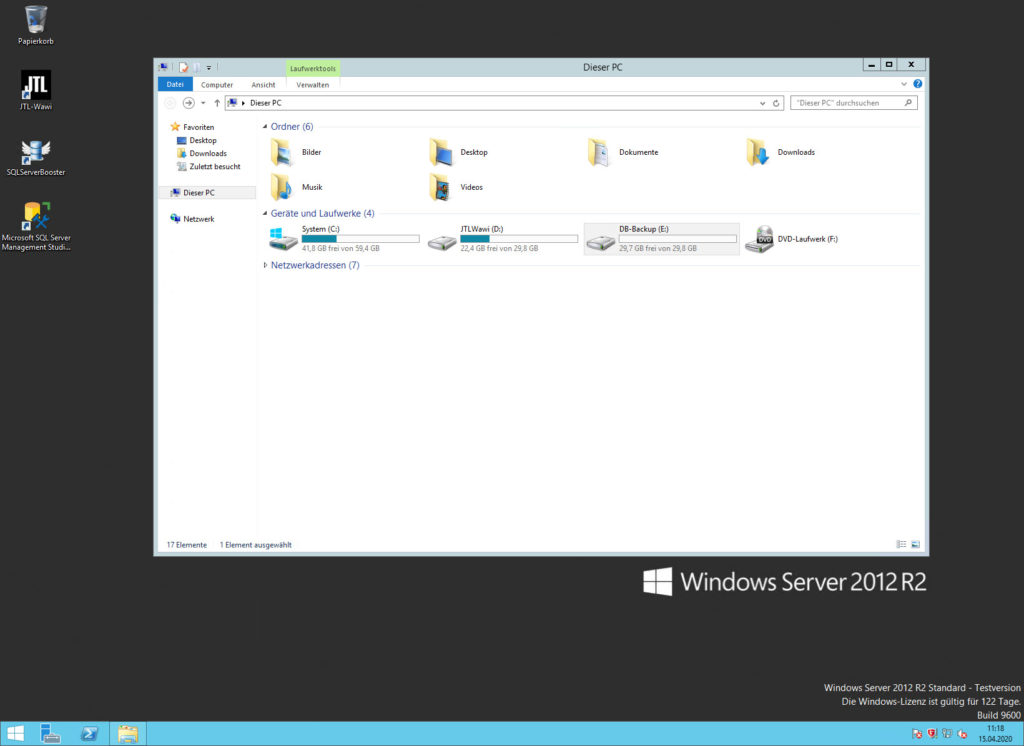 Installation:
Die Installation ist in wenigen Schritten durchgeführt. Zu beachten gibt es nichts. SQLServerBooster benötigt .NET Framework 4.
Weiterlesen